Special Events & Celebrations
Happy Birthday Pastor Klingbeil!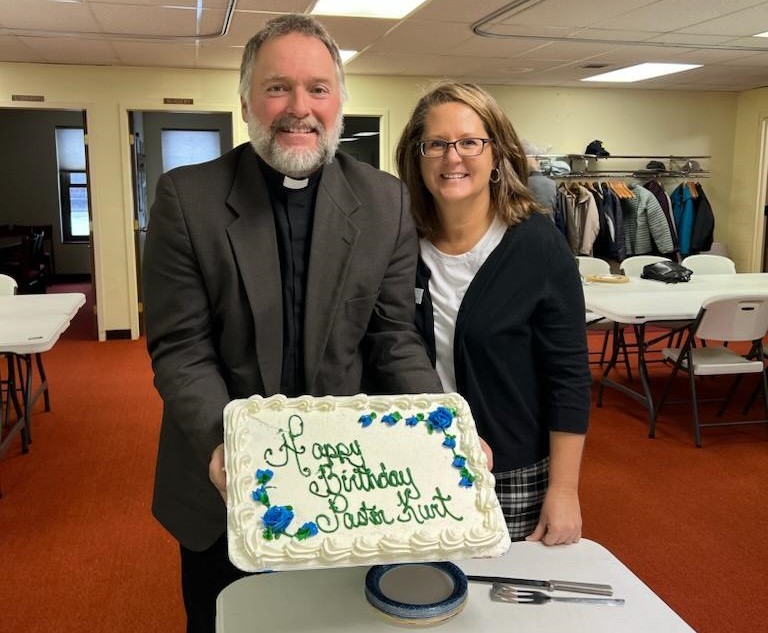 Installation of our new pastor!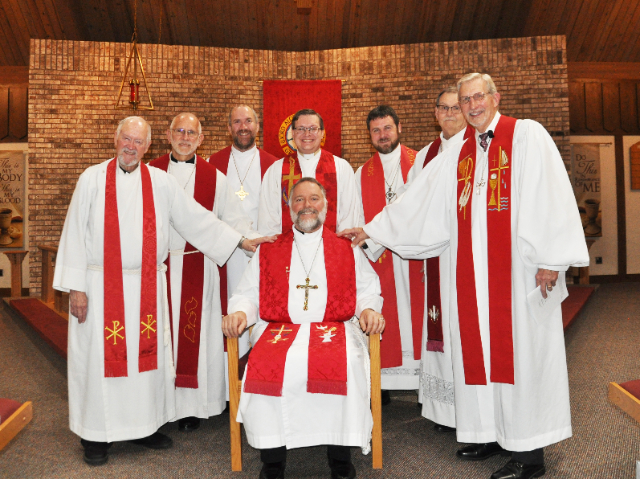 Our New Pastor with our Vacancy Pastors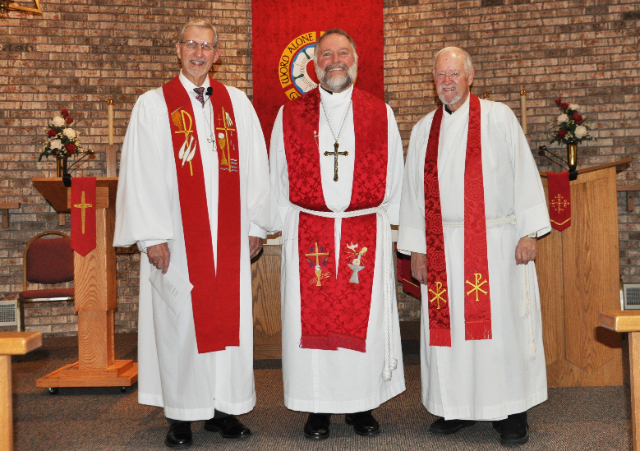 Our New Pastor - Rev. Kurt C. Klingbeil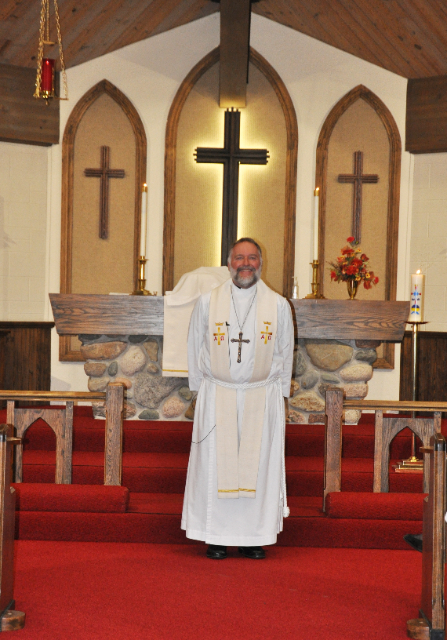 Thank You to Pastor Ken Bernthal for Being our Pastor During our Vacancy!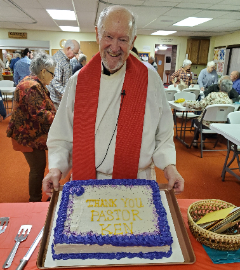 Thank You Pastor Paul Schneider for Being our Pastor During our Vacancy!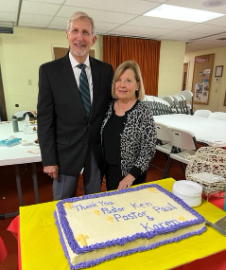 Groundbreaking for the Day Care on August 4, 2019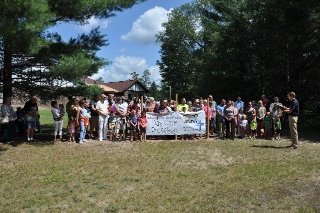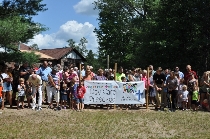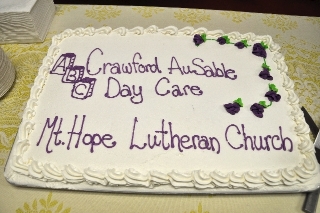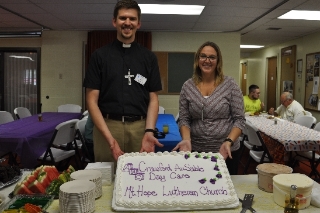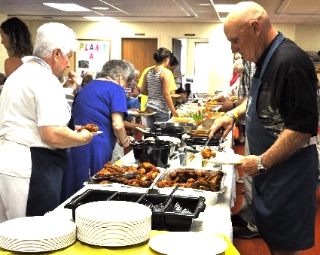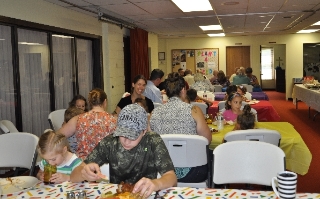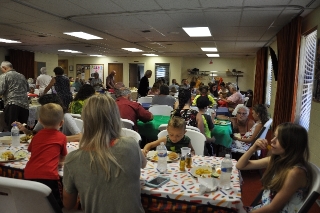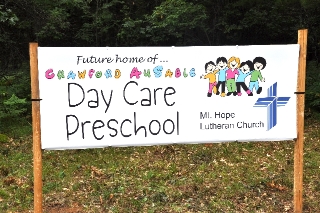 Pretzel Rolling February 3, 2018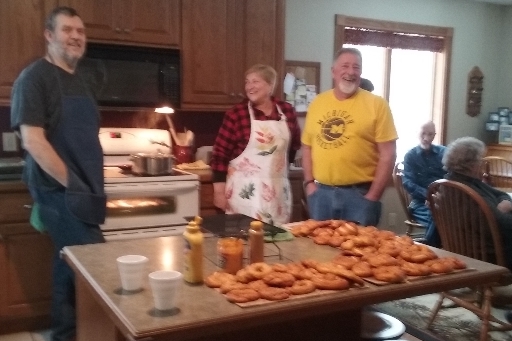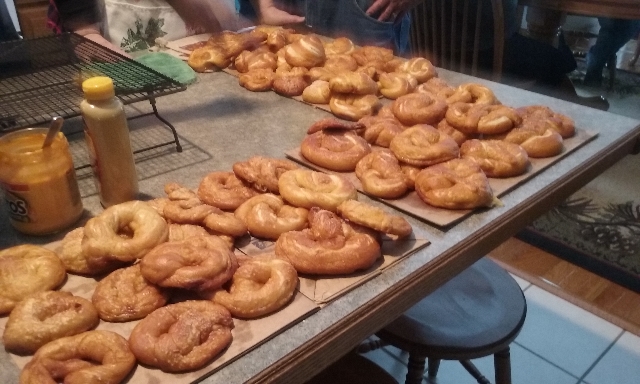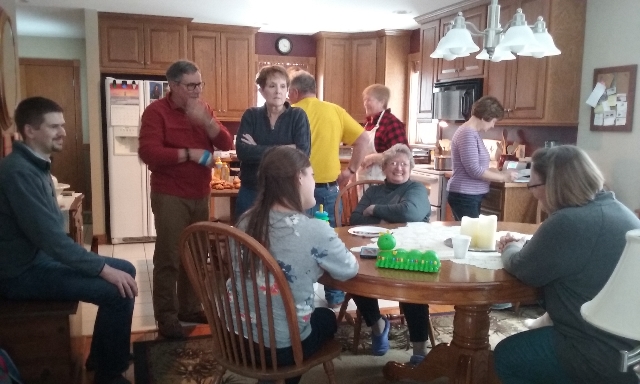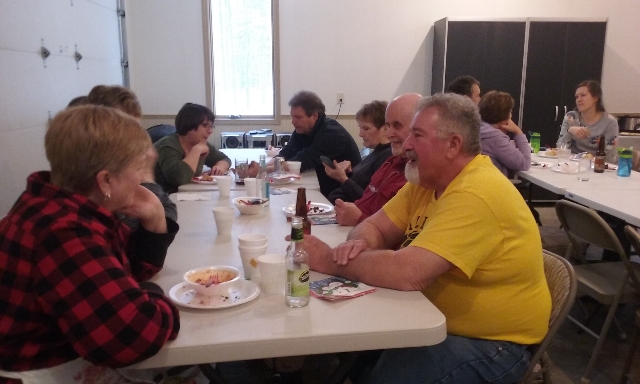 500th Anniversary Celebration of the Reformation LCMS October 2017 in East Lansing
We Traveled By Bus to East Lansing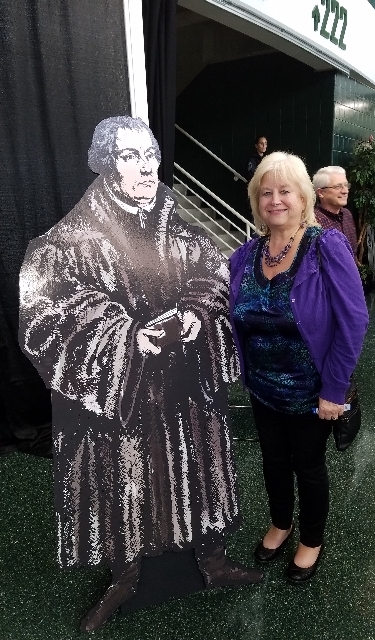 We Had Our Picture Taken With This Likness of Martin Luther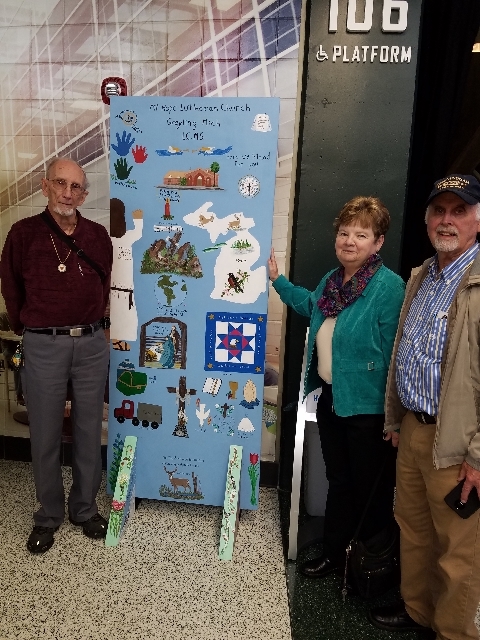 Each Church in our District was challenged to decorate a door depicting our community.
This was the door our church decorated!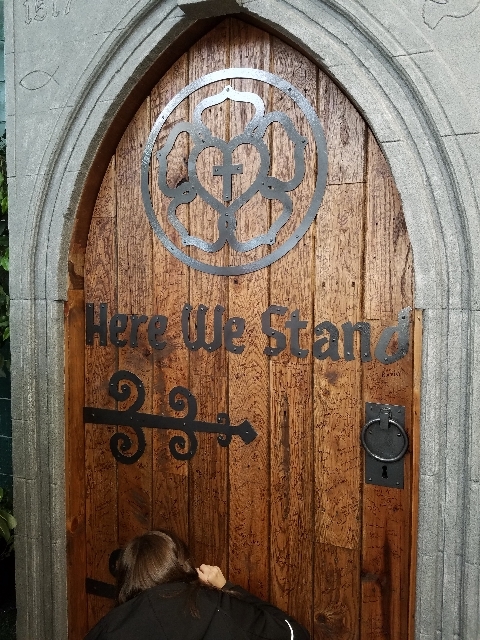 We All Signed The Door!
It was a replica of the door of the church in Germany Martin Luther nailed his 95 Theses or complaints against the Catholic Church on. This was the beginning of a monumentous religious revolution that was the start of the Lutheran Church.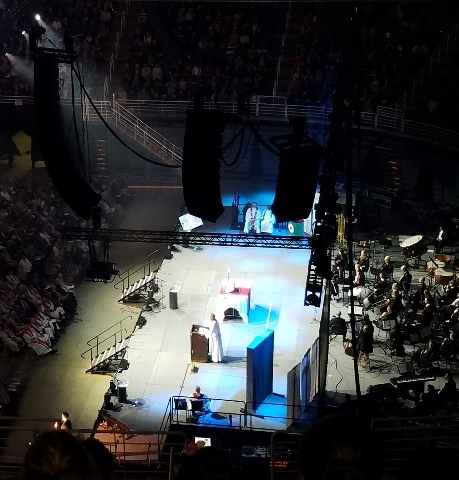 We attended the Worship Celebration
David Paul Britton Performing at the AuSable River Festival July 30, 2016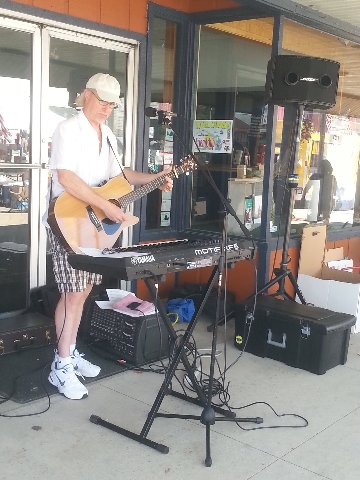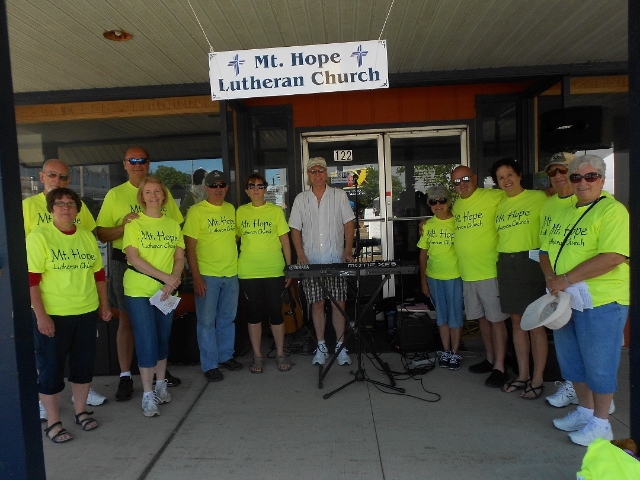 We invite singer and song writer David Paul Britton to perform for our community at the AuSable River Festival each summer and at our Festival of Trees in November.
Progressive Dinner in May